The International Rescue Committee in Atlanta has been long time partners with SoPo from bike donations to hosting Summer interns. Today SoPo donated some bikes to the IRC. They were already being put to good use in the parking lot and the folks were very happy to ride them. Thanks to the IRC for being a Charity Bikes partner and helping SoPo get bikes out into the community.
Note how many bikes can fit in 1 parking space; in this case, 9.
Instant celebrities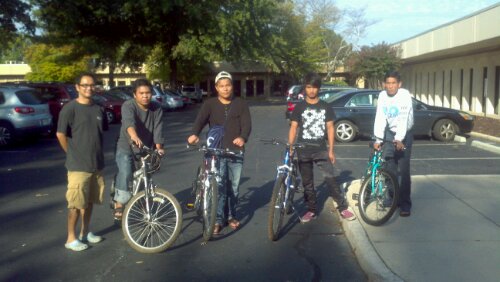 Don't let the serious faces fool you, they were happy to ride bikes.