SoPo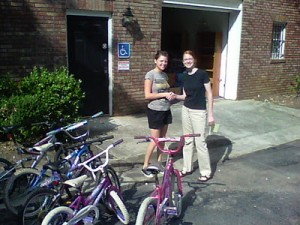 likes to engage with other charities and non-profits to get more people biking. In January 2011 we started a program where SoPo would make a donation of bikes to an organization and we named it Charity Bikes.  All bikes will be built up or fixed by SoPo volunteers and made ready to ride.
All Charity Bike donations are posted to the SoPo blog. SoPo is committed to service to our community. We want to build relationships with other charities and non-profits.
We are really proud of this program and its reach. If you can help or want more information, let us know! E-mail us at info@sopobikes.org.