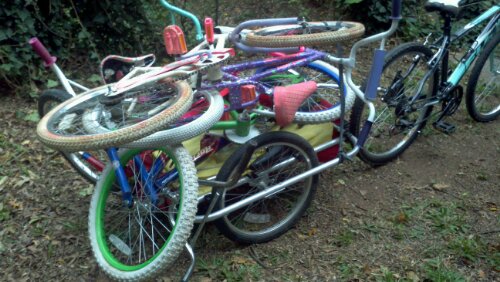 Charity Bikes October donation part 2.
During the Decatur Bike Derby I ran into Greg White of Decatur Active Living. He told me that DAL was looking for some kids bikes with size 20 inch wheels. SoPo was at the right place because we had the bikes available. The bikes will be used to teach 4th graders how to ride. Its great to see a new partnership between SoPo and Decatur Active Living to get new riders riding, confidently, and safely.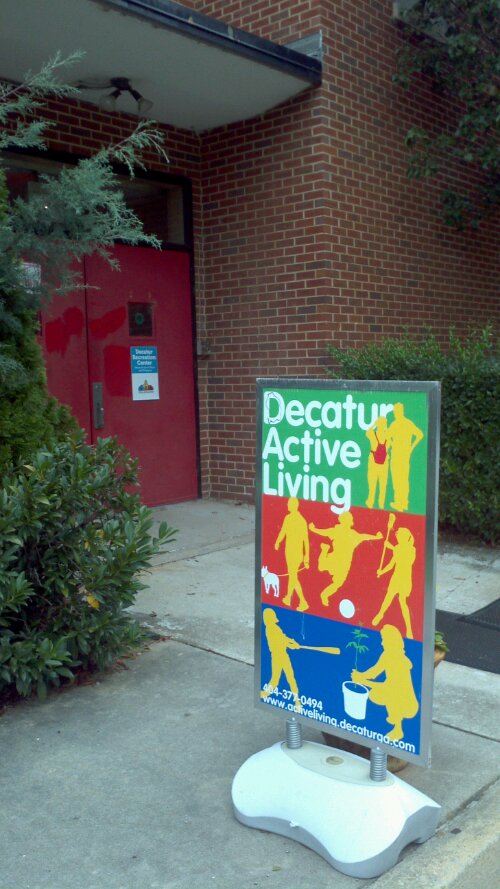 Note: I always wanted to deliver the bikes for SoPo's Charity Bikes program by bike trailer; it sets a good example, its green, etc. Unfortunately, the picture was just a picture. The trailer was not made to carry this type of cargo.
So if there is someone or a team that has a bike cargo trailer available to be donated for SoPo, let us know. Or if someone was willing to build one for SoPo, that would be a Super SoPo High Five!