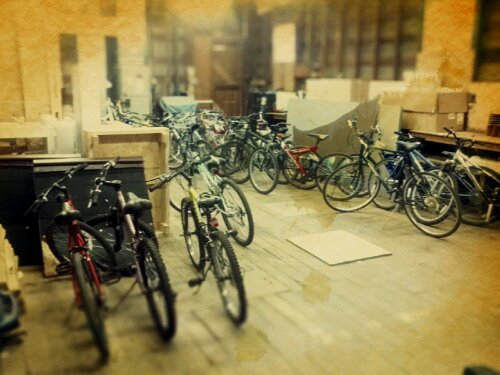 This month our Charity Bikes partner is Habitat for Humanity. Located just down the street from the shop, we worked together along with the Atlanta Bicycle Coalition to put together 2 session program for Habitat's folks. The first session is a class in bike safety while the 2nd session is about bike maintenance. Its great to work with another local partner especially one located in the neighborhood.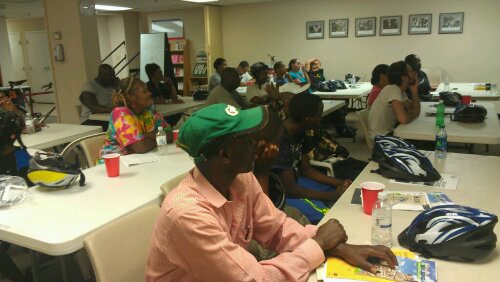 Photo by Kate.
22 awesome folks are shown here for the bikes safety course. They will soon be riding safely in the streets of Atlanta.
Thanks to Habitat for Humanity, the Atlanta Bicycle Coalition, the safety trainers (Byron and Johan), and the many SoPo volunteers who helped fix up the Charity Bikes for Habitat. Without y'all this project would not have happened.