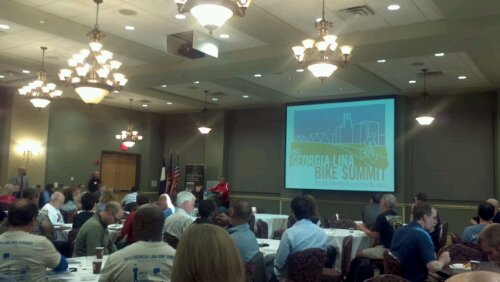 Yes, we can do it! Attending the Georgia-Lina Bike Summit was a great experience. The Peach State bike advocates and leaders teamed up with the Palmetto State to share ideas, information, and good stories. SoPo learned a lot just by attending.
We sat in on presentations about bike accidents and local advocacy. We learned about the benefits of road diets. We learned about event planning. We learned about funding and the Safe Routes to School program. We want to take all these great ideas and see how they can be used in SoPo and how SoPo can help. We fix bikes, bikes are ridden on the road, and we want to make the roads safe for bikes and bike riders.
SoPo High Five!
Read on for more pictures…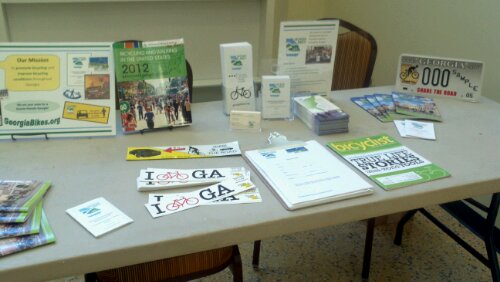 Ride strong and fearless. (Artwork by Jacqui)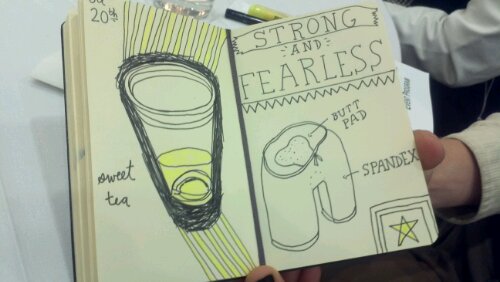 Smores grilled from the back of a bike.
Hamzat from Red Bike and Green
Collaboration: Red Bike and Green X SoPo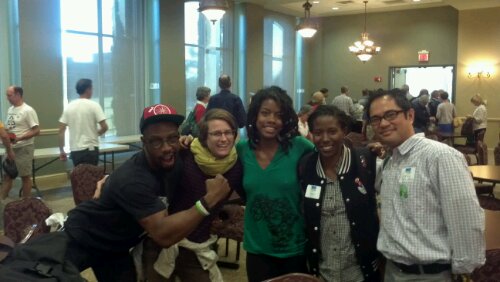 Outspokin' Bicycles hosting Saturday nights party.
Another use for inner tubes.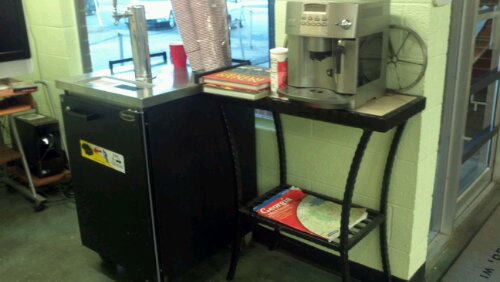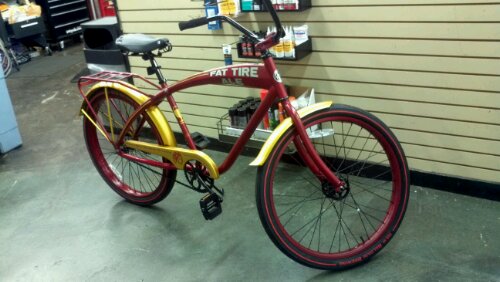 Grilled sausages from a sail boat bike.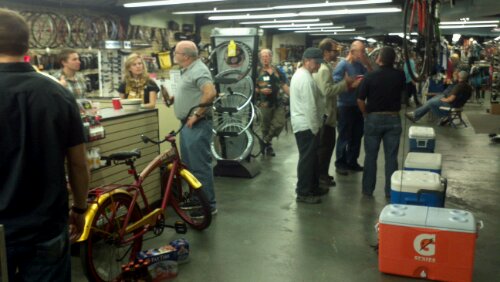 Henry Slack of Decatur Bikes and Brent Buice of Georgia Bikes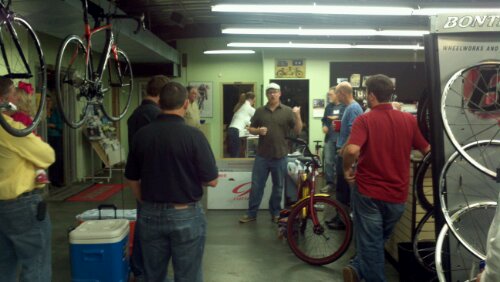 SoPo sticker